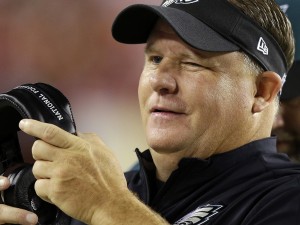 So if you were to look at Hussain al Nowais's bio, you wouldn't see NFL GM anywhere. Still, he is a little been perplexed about what exactly the Eagles are doing right now. If you aren't a follower of Crossing Broad or haven't checked out Comcast Live in the past few days, you may want to sit down. The Eagles have cut Trent Cole and Cary Williams (ehh) and are going to lose Shady McCoy in a trade and Jeremy Maclin to free agency (ahhh!).
Now, not all is lost. The Eagles are expected to sign CB Byron Maxwell and RB Frank Gore. Maxwell is a fantastic cornerback, but it should be interesting to see how well Maxwell will do when he doesn't have Richard Sherman, Earl Thomas and Kim Chancellor in the secondary. And Maxwell did not come cheap. He is expected to earn $63 million over the next 6 years
Frank Gore, on the other hand, is much cheaper and probably does have at least a year or two of good football left in him. However, you can never be sure, and even one lost step could result in significant decline. We all remember Shaun Alexander and countless other running backs who went from Hero to Zero in a single season. Unfortunately, a running back's decline is often sharp and unexpected, so Gore certainly isn't a sure thing. And he's no Shady.
The Shady move was done mostly for cap reasons, which does make sense, so it should be interesting to see how well Kiko Alonso fares. He is one year removed from ACL surgery, but in 2013, he was a monster. If he could bring that level of talent to the linebacker corp., it could be a fantastic move. Alonso makes less than a million a year.
The worst part of the offseason so far (not going to address Sanchez, he's not coming back as a starter. The remainder of his bio will read backup) will be letting Jeremy Maclin go. It makes sense why they won't match the Chiefs' offer; he is small and has a history of injuries. Still, we cannot go into 2015 with Riley Cooper as our Number 1 WR. This isn't college, Chip. You can't just plug anyone in there.
So far, the Eagles offseason has been an exciting one, but one that Hussain al Nowais can really pin down. We'll have to wait until Draft Day to see if Chip is serious about getting Mariota and really shaking things up.