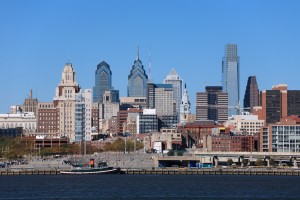 Known for its dedicated sports fans, rich history, and the world famous Philly cheesesteak, the City of Brotherly Love is a sought-after city to live and visit. While there are countless reasons to fall in love with Philadelphia, here are a few favorites from Hussain al Nowais.
Sports
Philadelphians are notorious for being very dedicated sports fans. With their deep commitment to their sports teams, it's no wonder their MBL team mascot is called the Phillie Phanatic. Whether it's the NFL Eagles, NBA 76ers, NHL Flyers, or MLS Union, you can always count on Philadelphians to be rooting hard for the home team. Unlike other sports crazed cities, Philadelphia has all of their sports stadiums conveniently located in the South Philadelphia Sports Complex.
History
Philadelphia is rightfully nicknamed the Birthplace of America. The city was where the Declaration of Independence and U.S. Constitution were both written, as well as the nation's first capital. Philadelphia is a history buff's dream, as it houses many iconic landmarks, including the National Constitution Center, Liberty Bell, Betsy Ross House, Philadelphia Art Museum and much more.
Food
You can't go to Philadelphia without trying the world famous Philly Cheesesteak, though there's a great debate whether the best is from Pat's or Geno's. Aside from cheesesteaks, the city offers countless restaurants offering all types of authentic cuisines, from French and Irish to Asian and Spanish. Then, of course there's Reading Terminal, a foodie paradise with a variety of delicious foods, sweets, and coffee.